Project management in MedTech projects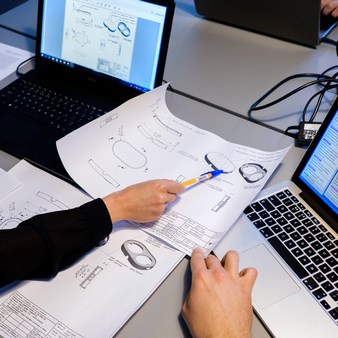 A typical MedTech project is a complex, multi-year undertaking involving numerous people, subcontractors and suppliers, strict cost management, and compliance with medical market regulations. The truth is that most MedTech projects fail and one of the reasons for this is that managing a MedTech project is no easy task.
Consonance can act as a one-stop-shop for the entire development process of your medical device. Our team of top-class project managers will take care of preparing a roadmap for the project, preparing the budget, coordinating all parties involved, and making sure that the plan is executed. We will also ensure smooth communication between your team and our Consonance engineers.
Our project managers come from a variety of backgrounds, including biomedical engineering, electronics, software development, and robotics. Since we are especially focused on the medical sector, you can rest assured that we understand the technical and regulatory requirements that your device has to meet, as well as the points of view of healthcare professionals and patients.
We will be glad to share our experience and knowledge with you and help you make your project successful.
If you would like to hear more about our MedTech project management experience or send us a request for proposal, please contact the Consonance Sales Team at sales@consonance.tech.